Sustainable. Handmade. Pure.
Natural soy candles handpoured in Minnesota
Hello and welcome to Nordic Scents, an artisan, woman-owned and operated small candle business. We mindfully produce small batch luxury soy candles in Minnesota with a focus on health and environmental sustainability.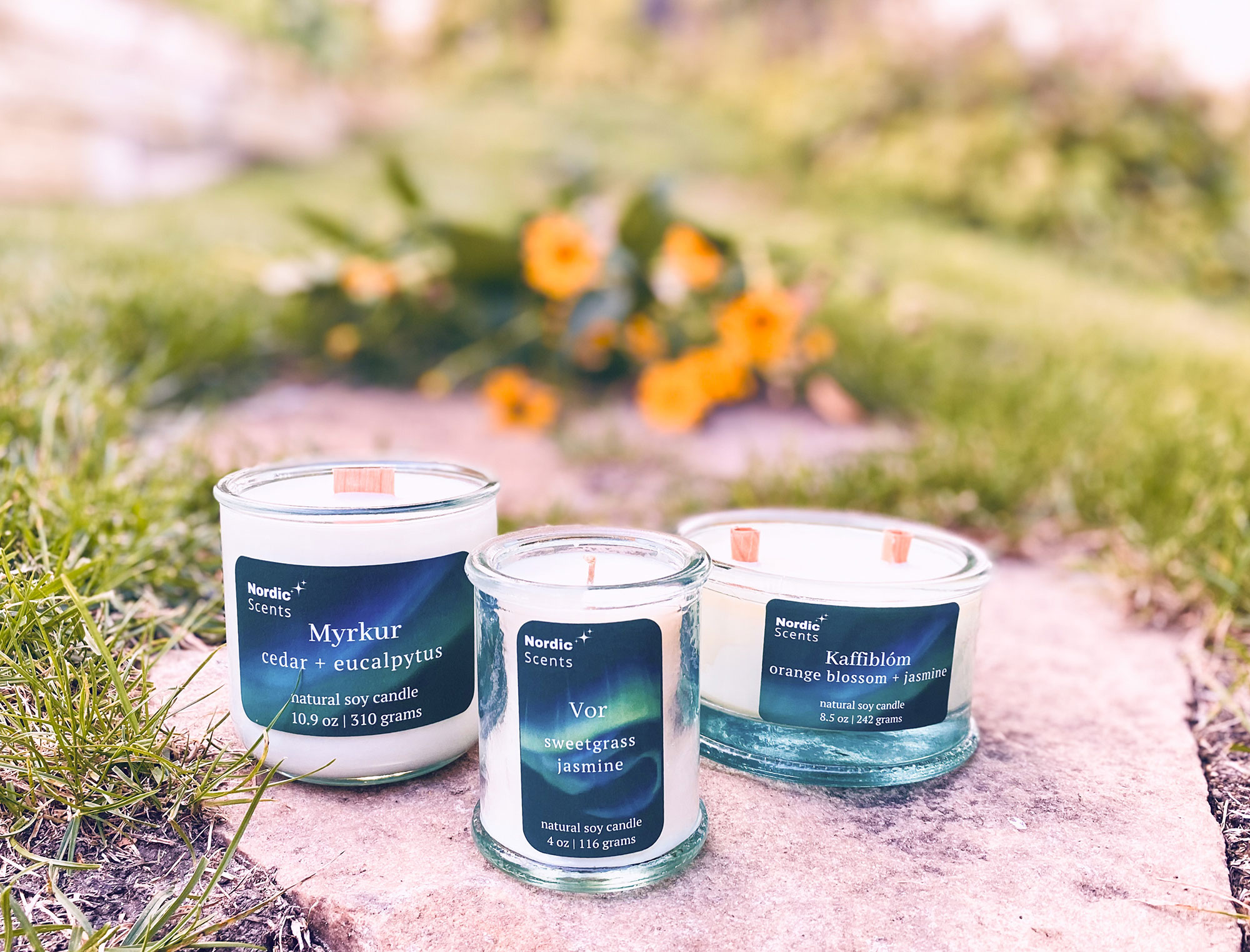 A bundle of three candles in the scents of your choice poured into our 100% recycled glass collection.
Included is any 4 oz candle + any 8.5 oz candle + any 10.9 oz candle of your choice.
Nordic Scents candles are comprised of clean and ethical components. We use 100% US farmed all-natural soy wax produced from organic soybeans. Candle fragrances are infused with essential oils that are phalate-free and exclude additional known carcinogens, mutigens, and toxins. Our fragrances are also vegan and cruelty-free. We pour our candles into glass vessels high in recycled content (very suitable for candle re-use, upcycling, or recycling) and use organic hemp wicks dipped in beeswax or wooden wicks ethically sourced from US-based Forest Stewardship Council Certified Mills.